* Please Note: This promotion runs through March and excludes all contracts signed prior to January 31, 2015.
• $15,000 Upgrade Package - FREE!
Kitchen • Lighting • Windows • Alarm • Lawn & Landscaping
Call us for a complete list of all the FREE upgrades included in this $15,000 promotional package.
• One-Year Membership to Tan Tara Country Club
Our most popular promotion
is back for a limited time!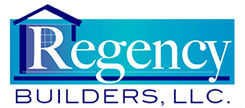 Call Today!
(716)-857-0744
Quality Built Custom Homes
Buffalo, NY
Open House Hours!
4:00 - 7:00 pm Tuesday and Thursday
1:00 - 4:00 pm Saturday and Sunday
10% Down!
New Construction Draw Loan Program
Citizens Bank is proud to announce its new construction draw loan program
of ONLY 10% down! Take advantage of the new requirements and start your
new home construction with us today! - Call us today for details! 716-857-0744
New Model Open!
Stop by during our Fall Open House Hours to tour our latest model.
The NEW Canterbury Model
466 North Rockingham Way
Amherst, NY
Available Now!
Home For Sale! Select your finishes and move in 45 days!
Visit this home today!
11 Ashdale Circle, Amherst, NY
New Lots Available!
New lots have become available for
2015 in Lancaster, NY as part of
the Windsor Ridge South Subdivision.
Check out the newest lots or even
better, visit the Windsor Ridge area!
Welcome to our newest Regency family!
Hear from our latest family about building their dream home and their Regency Builders, LLC experience from selecting a lot, to putting the finishing touches on their dream home.
"We would like to thank Kevin and Bob for a wonderful experience we had building our house.
The Regency team came with strong recommendations from friends
and our experience was even better than we could have possibly imagined..." Read More
LANCASTER - New Lots are NOW Available in Windsor Ridge!
New lots have become available for 2015 in Lancaster, NY as part of the Windsor Ridge South subdivision.
• 9 Lots Available - Reserve your lot quickly and easily
• Construction on model starting Dec '14
Check out the Windsor Ridge South lot plan here: View New Lot Plan
For all your Lancaster or other needs, contact Steve Simme, 716-863-1675
Contact Us!
Stop by our Open House any day
of the week to tour our latest model,
give us a call at 716-857-0744 or
drop us a note!
We would love to hear from you!
AMHERST - Last Remaining Lots in Lake Forest
Call 857-0744 and reserve your lot today!
Homes in the final phase of the Lake Forest North will be designed for lots having a minimum of 100 feet frontage to accommodate larger homes and side-load garages. Sites are tucked in between a 40-acre lake to its south with lake lots benefiting from the view and setting and wooded setting to the north.
Read the complete article from the Buffalo News HomeFinder here >
Check out the Lake Forest Estates lot plan here: Final Phase
Regency Builders, LLC
7165 Schultz Road • North Tonawanda, NY 14120
716-857-0744
Copyright © 2015 Regency Builders, LLC. All rights reserved.